We often hear stories of musical geniuses who just picked up an instrument and taught themselves to play it, without knowing how to read sheet music or having an idea what music theory is. However, not everyone is a Jimi Hendrix or a David Bowie, and most of us need to have someone to guide us when we first pick up a musical instrument. This is where a music teacher comes in. These are the passionate people that help you take the first steps of your musical journey.
Just like any other subject, teaching music has its own unique challenges. There is a variety of issues music teachers face in the classroom, especially during the first few years of teaching. From motivating students to assessing their progress, here are some of the most common challenges faced by music teachers in the classroom.
Motivating Students
Music teachers sometimes have to deal with students who have been forced into learning an instrument by their parents. These students typically lack the passion or the will to improve, and it's left to the teacher to find ways to make music learning more engaging for them. In such cases, emphasizing the value and benefits of learning music can help teachers get the best out of students. Music teachers also find that using new technologies in the classroom can also be an effective way to motivate and engage students.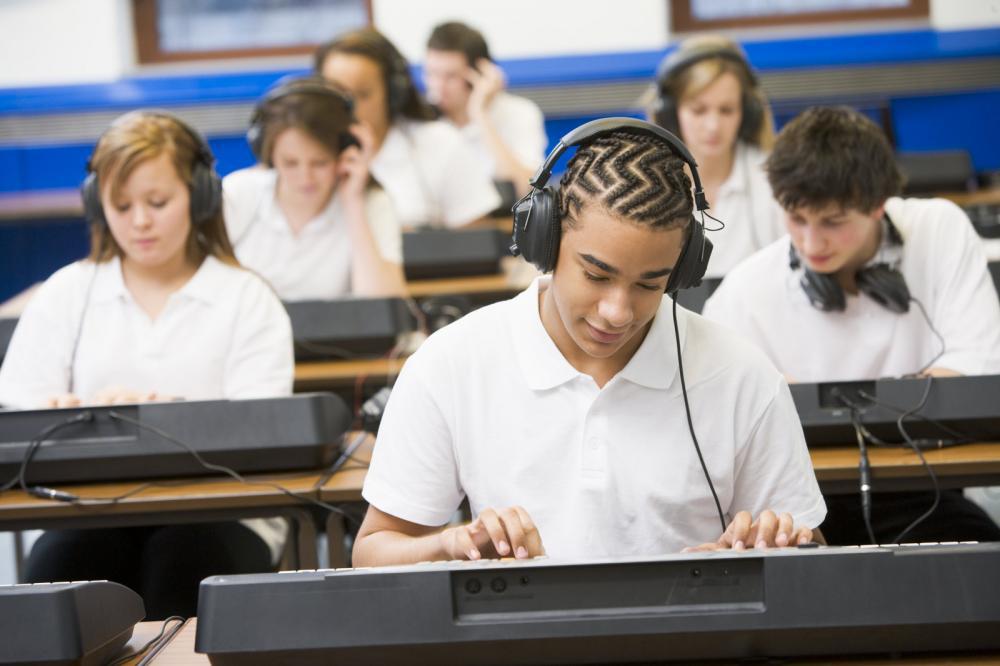 Assessing the Progress of Students
The outcomes of music education aren't as concrete as those of non-music subjects, and lots of teachers struggle to reconcile them with standardized measures of performance. As performance in music classrooms is generally measured by the student's creativity and confidence, teachers should try to add a little positive assessment to the standardized requirements so students are encouraged to explore their musical creativity and potential further.
Utilizing Technology in the Classroom
Although technology has been introduced to virtually every music classroom, and teachers find that tools such as digital software and music notation programs increase student engagement, lots of teachers have difficulty in incorporating these technologies into their teaching. Sometimes, it's the teacher that finds new technology intimidating and is reluctant to step away from conventional teaching methods, while other times, it's the software or the programs that are way too complex to operate and understand. Thankfully, there are music notation programs such as Music Jotter that are easy and simple to use.
Music Jotter is music notation and composition software that has been purpose-built to hone the creative talents of aspiring musicians! Its user-friendly interface and a wide array of convenient features will significantly enhance the music learning experience of your students! Download our free demo and see for yourself!