There are a few artists that achieved success by refining their musical skills, most are blessed with raw talent – Stevie Wonder is one such musician. To us mere human beings, the idea of playing keyboards while visually impaired may seem impossible but not for Stevie Wonder though. Stevie Wonder not only played the keyboard despite being blind, he emerged as one of the world's greatest musicians with his keyboard being the hero of all his songs.
Let's take a quick look at this music legend's life and how he overcame blindness to play the piano.
A legend was born
To most people's surprise, Stevie Wonder wasn't born blind. He was born premature and was placed in an incubator that was supposed to assist his breathing. Unfortunately, the incubator consisted of too much oxygen and damaged his vision.
Stevie may have lost his sight completely but that didn't stop his ability to play musical instruments. By the age of 5, young Stevie was already playing the harmonica. Seeing his love for music, his mom signed him up for piano lessons a year later. When Stevie turned 8, he'd already mastered the harmonica, piano and drums.
Motown Records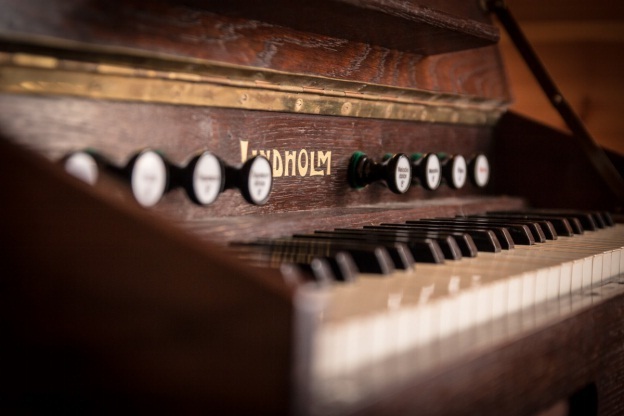 Amazed by young Stevie's raw talent, Ronnie White from The Miracles introduced Stevie to the head of Motown Records, Barry Gordy Jr. It wasn't long before Stevie was signed as Motown's youngest artist.
The first hits
Stevie Wonder became an overnight star when his single titled "Fingertips" played on the radio. It reached #1 on both R&B and Pop charts across the country. But Stevie wasn't going to take the success too seriously; he enrolled in the Michigan School for the Blind and studied piano professionally.
His determination
Even though Stevie was officially a successful artist who had churned out one hit after the other, he was adamant on completing his formal training as a professional pianist. He continued to pursue his piano and singing lessons. He even went on to take lessons on songwriting to further refine his art.
When he turned 21, Stevie Wonder was writing his own music. To get more creative control over his work, Stevie renegotiated his contract at Motown Records. He was eventually able to finance his own recording and publishing studio.
Stevie Wonder – the Music Icon
Stevie Wonder went onto winning numerous musical accolades including 25 Grammy Awards and being inducted into the Songwriter's Hall of Fame and the Rock & Roll Hall of Fame.
Today Stevie Wonder is one of Motown's most revered artists. His raw talent, his heart-warming story and of course his melodies are respected across the world.
Music Jotter's Music Notation Software
Like Stevie Wonder, you too can master the art of music with Music Jotter's music notation software. Music notation software has allows beginner and amateur musicians to work on their art until it is perfected. It can then be shared online amongst all your family and friends.
Unlike other music notation software in the market, our software has a user-friendly interface that makes it easy for everyone to learn music.
Check out our free demo, and place your order today!